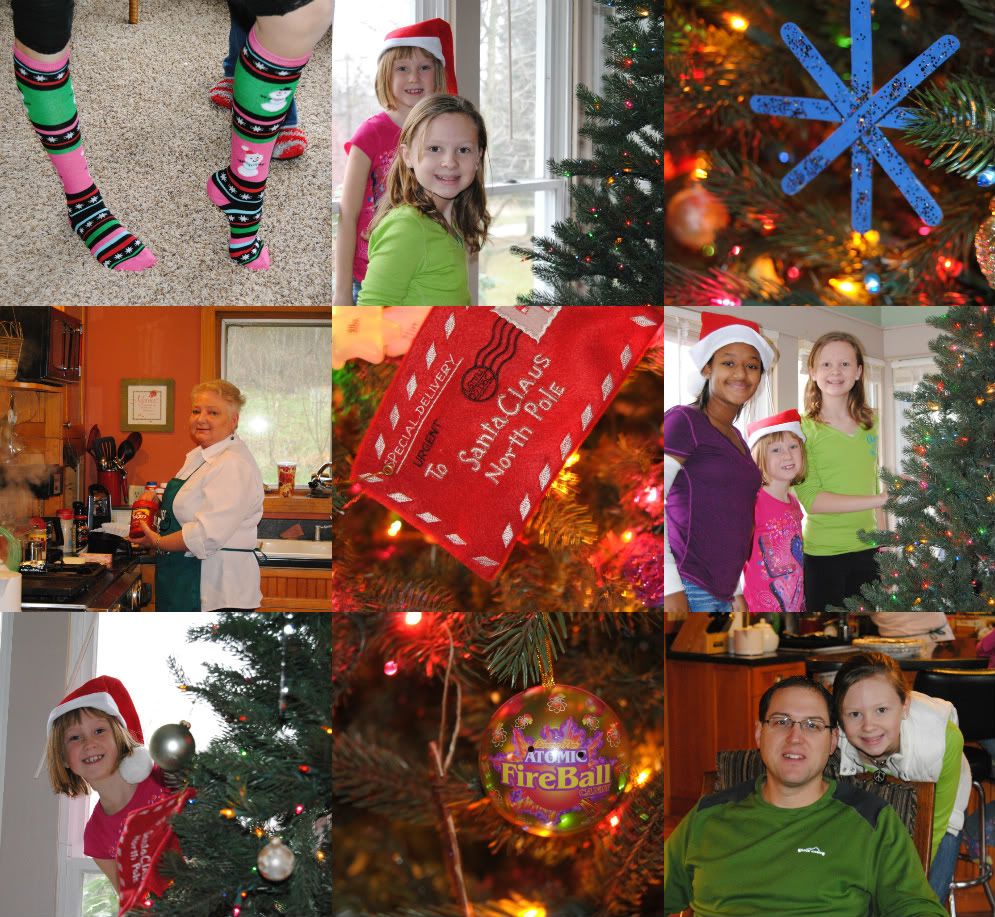 Hubby got down the Christmas decorations on Thanksgiving afternoon per our normal tradition.   The girls carried the boxes in from the garage and I opening up a lid on the first box. On top was an envelope that said "Time Capsule 2010″.  Hmmm. My hand writing. Wow what a great idea! I'm so glad I thought of that, and then forgot it?!
So once all the decorations were up (the kids did an awesome job by the way, it is great to have kids who are old enough to actually help with things!) we sat down and I read the letters.  They were simple questions like:
What was your favorite song in 2010?
What was your favorite movie in 2010?
What do you remember most about 2010:
What do you hope happens in 2011?
It turns out that none of the girls' predictions came true, Elle doesn't have long hair and Mita didn't get to go to Washington State.  We did make it to Chuck E. Cheese as Elle had hoped for and Meg did get to perform more in 2011 between her choir and being in Children's Letters to God.  Enu did not get to spend the night for a week at her friends house, but she did  start doing her hair better!
A nice moment for us. I think this year I will add a few more question and have Hubby and I do one to.  I am going to add this to our Advent activities (Oh yeah, haven't started planning those yet either.)
I wonder if I will forget next year?  Maybe I should go back and see if I blogged about my idea?  Echinacea anyone?